Over 50 years of service
OUR HISTORY
In August 1960, the Board of American Missions of the Lutheran Church in America (a predecessor of the ELCA) sponsored a mission developer who undertook a door-to-door religious survey in the Loudonville area.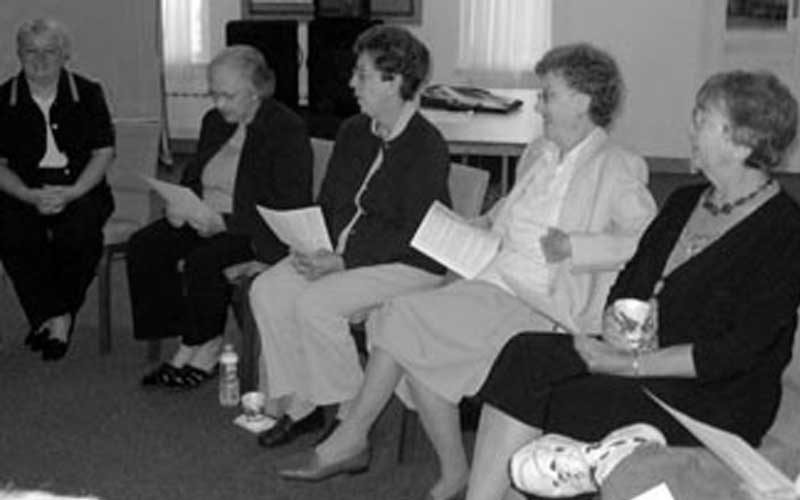 As a result of the interest shown by residents of the area, the first worship service was held at the American Legion Hall on Osborne Road on October 9, 1960. Sunday School started a few weeks later.
The church charter was opened to interested members on December 12, 1960, with membership growing steadily. A congregational meeting for the incorporation of the church was held on April 14, 1961. Good Shepherd Evangelical Lutheran Church was officially organized on April 16, 1961, with 113 adult and 62 youth members.
The membership continued to grow so the congregation moved its meetings to the Community Hall, where we stayed until the first church building was constructed in 1965 at its current site.
In 1986, the congregation – even larger! — realized that its building size was insufficient for its desired programs. After careful demographic and program studies, a decision was made to expand. In 1988 our new sanctuary and entry were built, along with extensive renovations to the original building. The new spaces are enabling us to better serve the congregation and our community.
In 2013 the congregation reviewed building needs, and with an eye to the future, undertook the Faith Works Building Renovation Project. Infrastructure improvements included new restrooms, a new kitchen, heating, and cooling systems, and reconfiguring of offices and public spaces…all designed to better serve those we encounter on our Faith Journeys.